The Heather Edward's Band is a group of extraordinary talented musicians and vocalist, using years of professional performance experience to bring a dynamic and exciting stage show to your venue. Their tenure as one of Hampton Roads Best bands, has garnered them opening act slots, locally and abroad, warming up crowds for Brett Eldridge, Kane Brown, Sam Hunt, Jason Aldean, Gretchen Wilson, Eric Church and many more National Acts! Their set list includes a wide variety of top Country and Female Rock artist, original recordings, along with Classic Rock and Southern Rock favorites. With a male lead vocalist and Heather's powerful voice, the band can cover multiple genres flawlessly, and keep the dance floor packed from the first note to the last.
Heather Edwards - Lead Vocals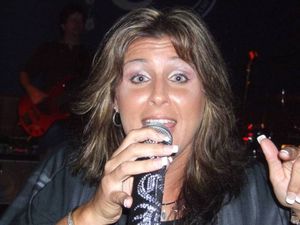 Heather brings years of performing experience and an incredible voice to the band. Heather has won female vocalist numerous times from M.E.O.N.A., one of the oldest local music websites. Heather has been a state finalist at The Virginia State Fair for The Colgate Country Showdown twice. She was also invited to perform at the Annual Pepsi Independace Day Celebration in Johnson City, Tennessee, July 4th 2004 before an audience of 50,000. The Heather Edwards Band continued to play the event for the next three years with the event  reaching an attendance in excess of 100,000. Her current CD" Better Off Friends" includes current "New Country" hits from artist such as Faith Hill and Martina McBride, "Old Country" favorites, as well as a few original songs. "Better Off Friends" is available for purchase at CDBaby.com and Here in Merchandise.
Click Photo for Gallery.
Nathan Firth - Lead Vocals/Drums/Rhythm Guitar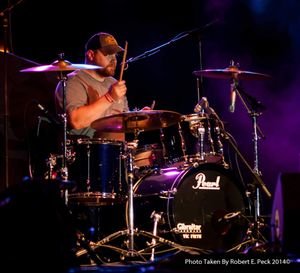 Nathan has been playing music since he was a kid. He plays drums for the band and acoustic guitar for the bands acoustic shows. As a Singer/Songwriter, Nathan has added to the original material the band presents. Nathan has been a member of the band since 2007, and is currently writing and recording original music.